Shinning Alloy, Your Reliable Partner for Heat Treatment Fixtures and Furnace Parts
Owning more than 1500 tooling and serving more than 600 customers around the world
Shinning alloy has been dedicated to the design and production of heat-resistant steel parts for furnaces since 2005. We are committed to providing the furnace industry with lighter products with longer service life and more professional solutions.
Our production includes several processes: Lost Wax Casting, Centrifugal Casting and Fabrication.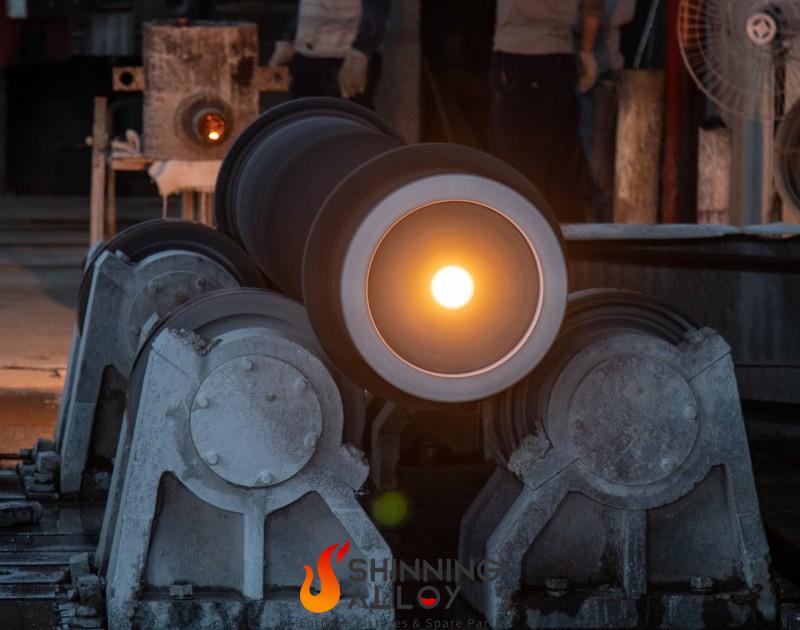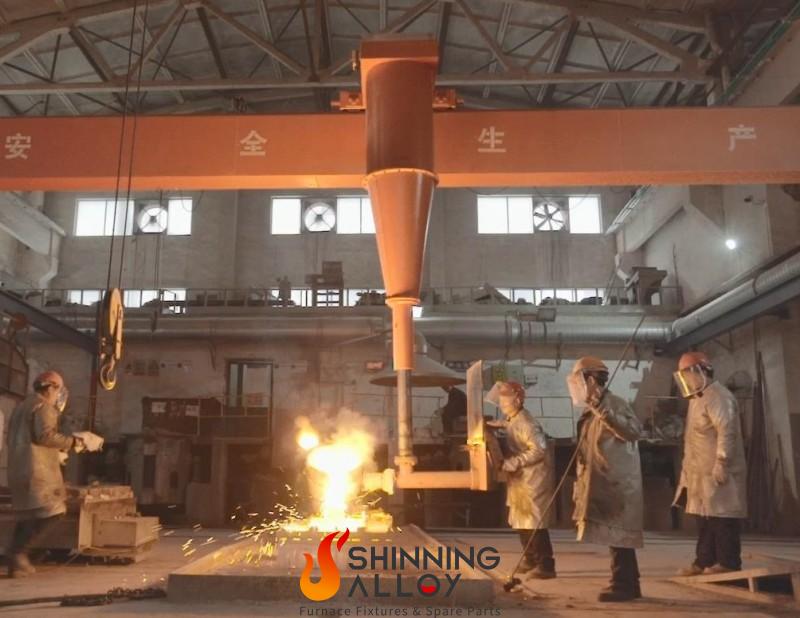 What do we do?
Shinning Alloy designs and manufactures
Standard and Tailor-Made:
★
Heat Treatment Fixtures
including: Furnace Baskets, Furnace Trays, Furnace Grids, and Furnace Charging Fixtures
★
Furnace Parts
including Wire Mesh Belts, Radiant Tubes (with OD 60mm-980mm, min.wall thickness 5mm, length up to 5.5m and resist presssure 3-4Mpa,), Furnace Rolls, and other Heat resistant steel castings.
Our products are compatible with almost all worldwide known heat treatment furnaces like IPSEN, AICHELIN, AFC, ECM, BMI, FENGDONG, SCAME, and ect.
Thanks to the talented design, stable quality and excellent service, our products have a good reputation among our international and domestic customers,Bodycote in Turkey and China, Hauck, NOXMAT in Germany and Fengdong in China.
Shinning Alloy also supports its customers with its know-how in heat treatment and furnaces by offering our cost-effective solutions for your specific application and improving your process efficiency.
If you need a new furnace fixture or an upgrade to your existing fixture, our talented engineering group can provide a professional design and solution. Additionally, our professional centrifugal casting team can help furnace makers design radiant tubes and furnace rollers and select the appropriate material for the application.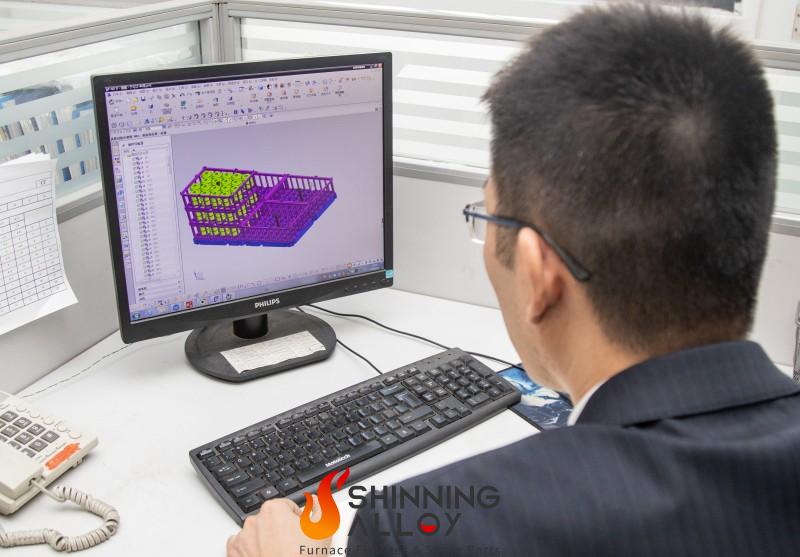 Shinning Alloy has invested every year in innovating our products and processes to extend the life of our fixtures and reduce your total cost of ownership.
Shinning Alloy is certified by ISO 9001: 2005. Our modern facility, knowledgeable staff and experience help make Shinning Alloy the most reliable partner for your business.
Looking forward to your special challenges!