Shinning Alloy, Focus on Designing and Manufacturing Heat Treatment Furnace Equipments
Owning more than 1500 tooling and serving more than 600 customers around the world
What Can We Help You?
★ By working with us, you can save on tooling costs for standard parts.
With almost 20 years of accumulation, Shinning Alloy has developed more than 1500 tooling, our products can fit almost all the world-wide famous furnaces, such as IPSEN, AICHELIN, AFC, ECM, SOLO SWISS, BMI, FENGDONG, and ect. Following are part of our loyal customers.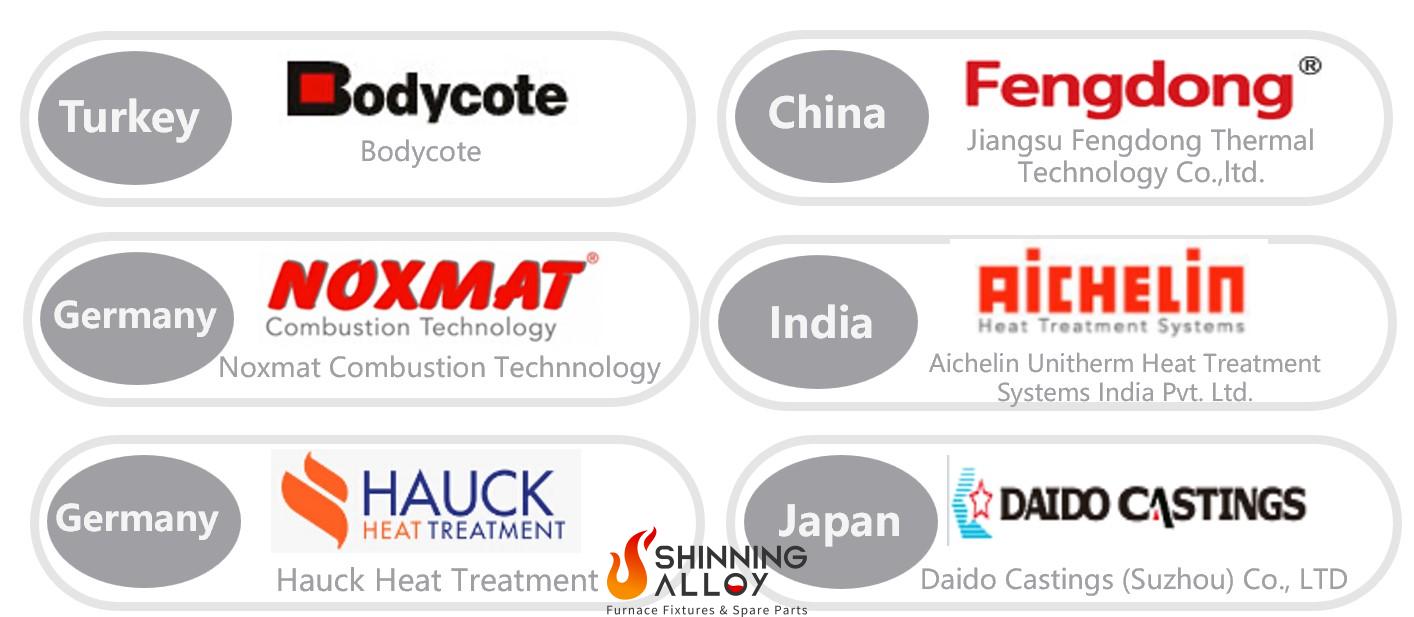 ★ By working with us, you can benefit from our experienced DESIGN team.
Serving more than 600 customers around the world, our talented team has gained rich experience in design work while working with global heat treaters and furnace manufacturers.
If you need customized fixtures for your specific application, Shinning Alloy can provide professional designs and solutions. The following advanced design techniques are used in our design work: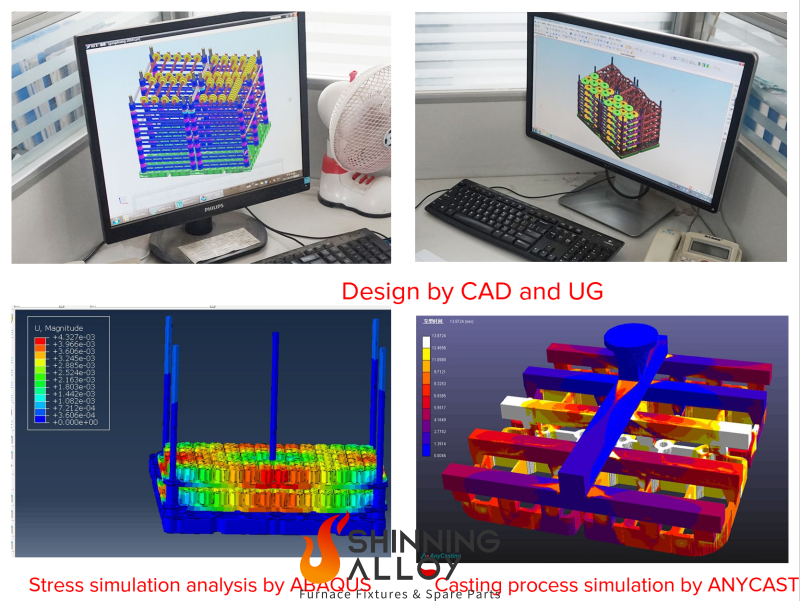 ★ By working with us, you will benefit from our talented R&D team.
Shinning Alloy reinvests on the innovation every year, our R&D team has been dedicated to improving our products through the following aspects:
✅ Maximize loading capacity
✅ Minimize fixture's weight
✅ Maximize service time
✅ Provide stable fixtures
✅ Provide easily maintained fixtures
★ By working with us, you will benefit from our professional sales team.
Excellent communication skills are one of our main characteristics. We listen to our customers, understand their needs, and transfer them 100% to our engineering team to turn our customers' ideas into reality.
We also help some overseas customers with Door-Door delivery and customs clearance.
Want more solution for your heat treatment fixtures and furnace spare parts?
Contact Shinning Team NOW!